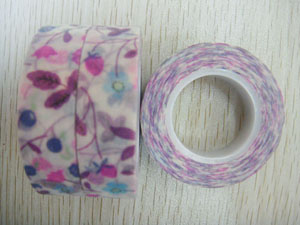 Consist of washi paper and pressure-sensitive acrylic adhesive.
Total thickness: 0.095mm
Color: Orange (Customized colors, patterns available)
Dimension: 5mm~830mm in width
18M/30M/50M Customized length available
Temperature resistance: 120℃/248℉
Features:
Soft and flat paper make it easier to protect irregular surface, leave a excellent line after painting, won't break or leave adhesive
after peeling. UV resistance.
No halogens, eco-friendly products.
Application:
The white and orange color are mainly used in car painting, stoving varnish protection.
Customized colors and patterns are typically used in home& commercial decoration, etc.